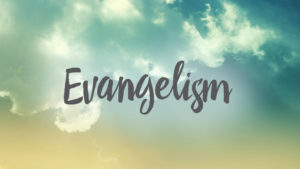 "Central's Mission effort is founded in the words of our Lord in Matthew 28:19-20 "Go ye therefore, and teach all nations, baptizing them in the name of the Father, and of the Son, and of the Holy Ghost: Teaching them to observe all things whatsoever I have commanded you: and, lo, I am with you alway, even unto the end of the world. Amen.
Our work is centered in 3 main areas; Cuba, El Salvador and Scotland. We support 18 preachers and teachers across the island of Cuba and have a long-standing partnership with the Tompkinsville, KY Church of Christ in the support of 3 others.
We partner with 4 other churches in the work in El Salvador and help to support an annual campaign in that country.
Central is assisting Scott Tominey in the Scottish city of Perth where a church has been planted recently."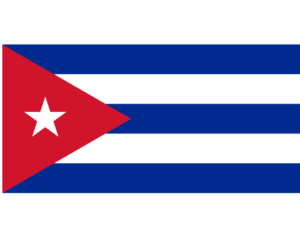 Cuban Work Report: July,-September 2019
Below is the work report for the 3rd quarter of 2019. The report shows continued growth in the church with new baptisms, restorations and all types of ministerial activity. The preachers also continue to encourage and uplift others by conducting group study with each other.
The Cuban people continue to suffer as the economy is in trouble. There are shortages of staple items required for everyday living and acquiring these items has forced people into dealing with the black market suppliers who charge exorbitant prices for goods. The churches try to assist their members with benevolent aid of various forms, but obtaining goods is difficult. Travel is extremely difficult as the tightening of the embargo has reduced the amount of oil coming into the country to a trickle. Diesel is scarce and public transit is intermittent and expensive.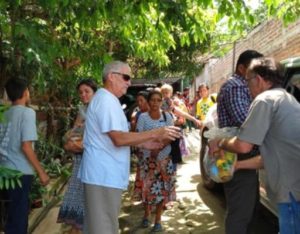 EL SALVADOR NEWS LETTER 2019
DIOS TE BENDIGA ARE THE WORDS THAT WE HEAR MOST FROM OUR BROTHERS AND SISTERS IN EL SALVADOR WHEN WE ARE THERE FOR THE VBS , CHILDREN BAGS , GOSPEL SERMOMS AND THE FOOD DISTRIBUTION. AND THAT IS WHAT WE WOULD LIKE TO SAY TO ALL THE PEOPLE THAT HELP THIS MISSION WORK BE WHAT IT IS TODAY. GOD BLESS YOU.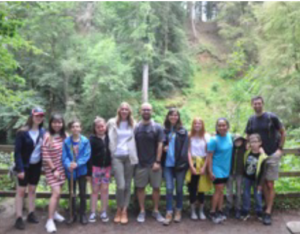 Scott Tominey Newsletter: August, 2019
Summer has been busy, busier even than usual, and as a result I am a little behind with my reports. I thank you that you are so understanding and pray that this report finds you well. It is also possible to use one of the good aspects of social media and keep up with me and the church via Facebook. If you are on Facebook please feel free to 'like' our Perth church of Christ Facebook page and stay up to date with all of our goings on. I obviously do not go into as much detail is here, but am able to update the Facebook on a more consistent basis.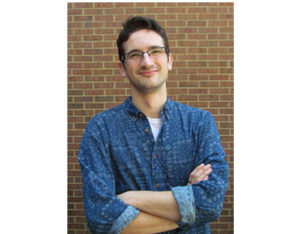 Scott Tominey & Perth Congregation
Scott Tominey is involved with a congregation in Perth where he is a full-time minister. A Youth Club in that area has also begun. He also supports youth activities and teaches at Cumbernauld, where he became a member in his youth. The church website:
http://www.perthchurchofchrist.co.uk/
There is a famine in the country and people are hungry. They will also accept used medical supplies such as crutches, hand tools (not power tools); saws, hammers, screw drivers, hand drills, etc. Quilts, blankets, and linens are needed for the beds, and patients seldom can bring these items with them from home. Material for curtains and linens. Blankets and pillow cases. White nurses uniforms. Pens and paper. Individual bars of soap, wash cloths and towels. There is a contact page where they say they will arrange pickup. For more information:
http://www.malawiproject.org/
Central's work in Cuba spans over 3 decades. It was started by our late Elder, Jim Camp and former minister Wayne Stubblefield. They were looking for a new mission field after working in Baranul, Russia for about 10 years. Brother Bill Stough of Tallassee, Alabama had gained entrance to Cuba in 1992 and found the Church to be alive and well although operating in secret after many years of persecution. The Elders saw this as a great opportunity for a new work and with Bill's help went to Cuba to assess the situation. God opened doors there and Central began to support preachers in Cuba in 1993.
The work there has grown to the point that Central has been able to support 21 preachers and teachers across the island. The Lord's Church continues to grow and thrive in Cuba with God's blessings and the hard work of the native preachers.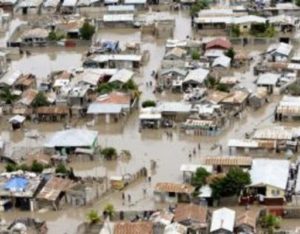 NORTH HAITI MISSION (Churches of Christ)
Floods in Haiti & Dominican
Link to Newsletter
When hurricane Matthew hit on October 4th, 2016 many villages and towns were under water. Est. several billion dollars in damages.