First Steps – Mother's Day Out Program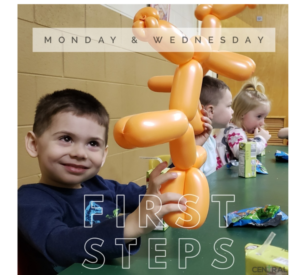 First Steps is our Mother's Day Out preschool program offered to children ages 18 months thru Pre-K. We have school on Mondays and Wednesdays from 8:30 a.m to 2:30 p.m. We provide a curriculum of teaching children the basics: ABC, 123, shapes, colors etc. We also strive to teach the children basic Christian principles and Bible stories. Each Monday morning includes a Bible devotional..
Each Wednesday includes a regular morning music program with Becky Tubb, wife of elder Les Tubb.
If you have any questions, please email our 2022-2023 First Steps ministry director, Starlena Adams, at firststeps@spartacoc.com .
Scroll down for the online registration form and the online payment form. FYI, the online register form is 8 pages in length and will take approximately 10 minutes to fill out.
**NOTE** DO NOT SUBMIT A PAYMENT UNTIL YOU HAVE COMPLETED ALL 8 PAGES OF REGISTRATION AND PRESSED THE GREEN SUBMIT BUTTON FOR REGISTRATION*
Don't forget to SCROLL DOWN to the bottom of the page for the online registration payment form AFTER registration.
Currently Full and NOT Accepting Applications for Fall 2023