Changes to Wed PM Gatherings
Good afternoon church family. After much discussion & prayer among the elders last night about the coronavirus pandemic increase, our church is choosing to show community love by making temporary changes to the way we meet for study & worship. For this week only, tonight's Wed PM will be on Zoom & Livestream @6:30pm instead of meeting in the annex. Next week we hope to make use alternative outdoor options for public gatherings. Thank you for your patience as we invest effort into offering high quality & safe gathering options. May God bless you with health & faith.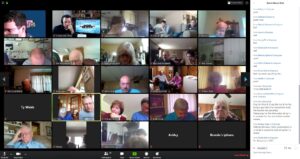 Join us on Zoom tonight at 6:30pm.
Meeting ID: 673-063-1503
Passcode: 8362874