We just received word of the return of the El Salvador mission trip opportunity. Here is a message we received from Butch Reed, a trusted mission coordinators from El Salvador that has a long relationship with members of Central Church of Christ.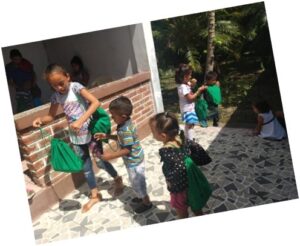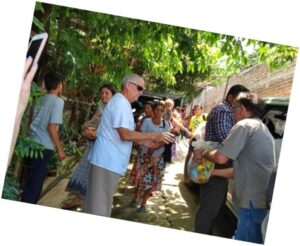 "DIOS TE BENDIGA ARE THE WORDS THAT WE HEAR MOST FROM OUR BROTHERS AND SISTERS IN EL SALVADOR WHEN WE ARE THERE FOR THE VBS , CHILDREN BAGS, GOSPEL SERMOnS AND THE FOOD DISTRIBUTION. DIOS TE BENDIGA, THAT IS WHAT WE WOULD LIKE TO SAY TO ALL THE PEOPLE THAT HELP THIS MISSION WORK BE WHAT IT IS TODAY. DIOS TE BENDIGA means GOD BLESS YOU.
We once again are planning our mission for El Salvador on June 22th to June 28th
We are planning VBS, Children bags, Gospel meeting and Food distribution for six churches.
We realize this is short notice, due to the changes with the pandemic, but if you can, COME JOIN US!
For any information concerning this trip, please feel free to contact Butch Reed directly, 615-330-0654. Again we are so thankful and humbled by this opportunity to spread this love of Jesus and to feel it in return. Dios Te Bendiga."
For anyone who would like to join with Butch on this mission trip, we estimate cost at around $1000 or less for the entire trip.
If you have questions regarding this trip to El Salvador in June or a potential trip in December, please contact Butch directly or Jimmy Wallace here at Central. jimbo5121952@gmail.com