VALENTINES DAY – Sunday, February 14th – 12pm to 4pm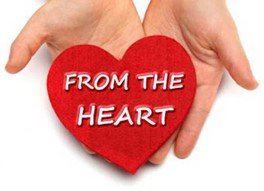 Jesus lovingly gave His blood from his Heart to save our eternal lives. We have an opportunity to give blood from our heart to save lives as well. Many around Valentine's Day will give gifts of love to others. What will our gifts of love be?
It's as easy as 1, 2, 3!
One hundred ten pounds (110 lbs) and at least 16 years old makes you eligible to give blood.
Tell at least two friends who may be eligible to give blood about our blood drive.
Three is the number of Upper Cumberland neighbors potentially saved by a volunteer donor's unit of blood. With at least 26 donor openings

, our drive could potentially

save 78 lives

!
Revelation 1:5b-6 "To Him who loves us and has freed us from our sins by His blood, and has made us to be a kingdom and priests to serve His God and Father – to Him be glory and power forever and ever! Amen."
Whether you can give blood to help save physical life or not, you can encourage others toward the freeing blood of Jesus in the hopes that their eternal life might be saved. Remember that blood given in this drive goes to support hospitals in the Upper Cumberland, literally loving your neighbors!
Sign up at http://www.bloodassurance.org/CCOC