Funeral services will be conducted 1:00pm Thursday, January 27, 2022 from the Chapel of Hunter Funeral Home with burial in Highland Cemetery. The family will receive friends from 11:00am until 1:00pm Thursday at Hunter Funeral Home.
https://www.hunterfuneralhome.net/obituary/alma-frasier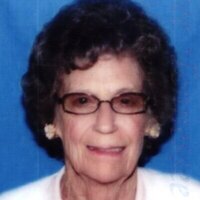 Mrs. Alma Sapp Frasier, age 88 of Sparta, a native of Pike County, Kentucky, passed away at 12:12pm Tuesday, January 25, 2022 at St. Thomas Highlands Hospital.
Mrs. Frasier was born October 2, 1933 in McVeigh, Kentucky to the late Steve and Mattie Broom Sapp. She was a former Spartan Industries and Doyle Shirt Factory worker until she became a caretaker for her mother and then two sisters. She was a longtime member of Central Church of Christ. With her Kentucky roots, she was an avid University of Kentucky basketball fan. If she was not watching UK basketball, she was talking politics and watching political talk shows on television. In addition to her parents, she is also preceded in death by her husband of 64 years James E. Frasier, who died July 13, 2012; sisters Martha, Margaret, Delores; brother Jack Sapp.
Surviving family members include her son Bruce Frasier of Sparta
Daughter: Rhonda Swindell and husband Richard of Wilson County
Grandchildren: Brad Frasier and wife Jennifer of Murfreesboro, TN, Kristen Frasier and family of Phoenix, AZ, Laurie Ann Neely and husband Dustin of Franklin, TN
Several great-grandchildren, nieces and nephews also survive.
https://www.hunterfuneralhome.net/obituary/alma-frasier